Welcome to our website. Let us know what we could do to improve the site, and feel free to send your village photos to crjubileehall@gmail.com...
NOW WE'RE ALSO ON FACEBOOK! The Facebook page is for Carleton Rode Jubilee Hall, but like this website, the aim is to provide information on activities throughout the community.
Superb exhibition of quilts and flowers at Carleton Rode Church from Friday 29 September to Sunday 1 October - Friday and Saturday 10 a.m. to 5 p.m., Sunday midday to 4 p.m.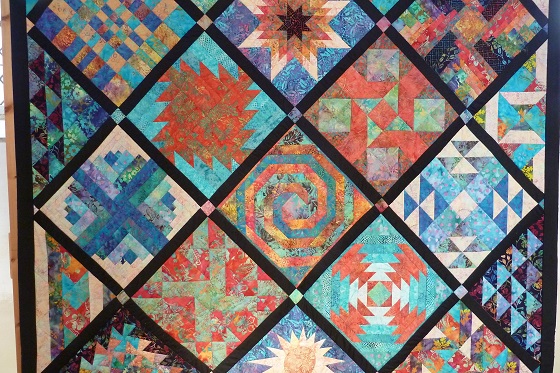 IMPORTANT...
Comments on the Community Governance Review can be made via the online survey at https://www.south-norfolk.gov.uk/CGReview via email to review@s-norfolk.gov.uk, or by post to Electoral Services, South Norfolk Council, Cygnet Court, Long Stratton, Norwich, NR15 2XE.
The closing date for comments is 27th October.
---
If your neighbours haven't heard about the review, but you think that they might be interested or would like to comment, please let them know! As was pointed out at the Parish Council meeting on Tuesday 26 September, we don't all have email or computer access.
Governance Review
---
There is what is called a Community Governance Review currently ongoing. The primary aim of this review is to ensure that communities have an appropriate level of governance and is of particular importance to communities that have either too few voters to maintain an efficient level of local government or to those where development has made a significant change to their populations. Parishes can make representations on other grounds.
Bunwell Parish Council has proposed a boundary change that would absorb into Bunwell an area of Carleton Rode to the north of Hunts Green, up Hall Road to the Bunwell Street crossroads, and for a short way up Wymondham Road, taking in houses on Hunts Green and on both the north and south sides of Bunwell Street from the crossroads.
Details of the proposal can be found on the SNC website -
https://www.south-norfolk.gov.uk/CGReview
On an ipad you can't see the proposed boundary changes clearly; they can be seen on a laptop.
Carleton Rode Parish Council will be discussing this proposal and the council will be determining its response at the Parish Council meeting on Tuesday 26 September, 7.30 p.m. at the village hall. Members of the public are always welcome at our meetings. Please come if this concerns you directly or indirectly.
This is proposed primarily as a rationalisation of boundaries that were based on water courses and other local features that are no longer as relevant as the road system. However, to obliterate these echoes of older ways seems short-sighted to many. Our villages have long and interesting histories and the historic lines and apparently random nature of their boundaries reflect and relate to these.
Fir Covert Community Wood
Details should be available soon on Autumn 2017 working parties and on the planned dredging of the pond. Meanwhile, the first survey of pond life has been carried out and will be followed up at intervals to observe changes as the pond comes back to life.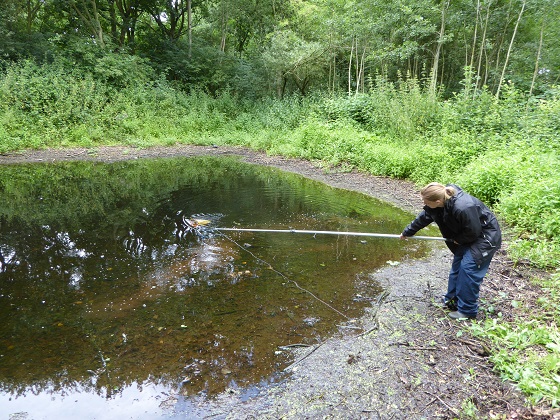 The drawing match (that's a bit like a ploughing match, but prizes are awarded for the straightest single furrow) had to be postponed in 2016 due to the awful weather. The drawing match this year will be on Saturday 16 September 2017. The picture below shows you how lovely the weather can be at this time of year.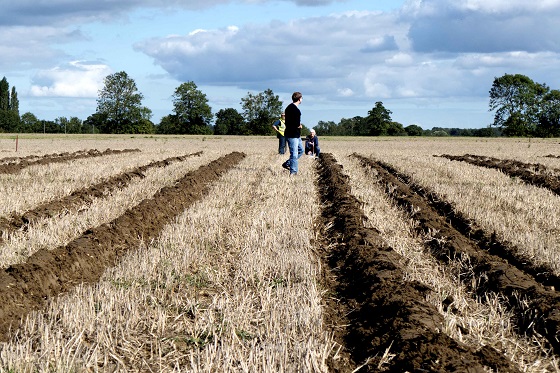 Carleton Rode
Carleton Rode is situated approximately five miles south-east of Attleborough. There is easy access from the village to the market towns of Attleborough, Wymondham and Diss, and via the A11 to Norwich. There are supermarkets in all the market towns, and Norwich has excellent shopping and entertainment.
The village is mentioned in the Domesday Book (1086) where it is listed amongst the lands given to Roger Bigod by the king (William the Conqueror). The manor included 30 acres (12.14 hectares) of land and two churches. Archaeological surveys over the past few years have shown that the oldest part of the village (around Rode Lane/Flaxlands) dates from Saxon times and that following the Black Death (1346–53) the centre of the village shifted towards the church. From 1808 to 1814 Carleton Rode hosted a station in the shutter telegraph chain which connected the Admiralty in London to its naval ships in the port of Great Yarmouth. Telegraph Farm on Upgate Street is named for this.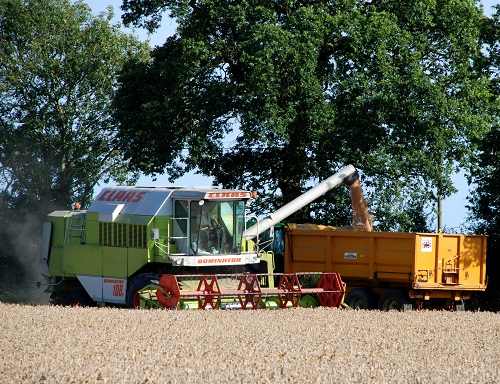 Harvesting

The present-day population of the village is around 730, occupying around 300 dwellings, and the village boundaries enclose an area of around 1091 hectares, or 4.21 square miles. It is still largely a very rural farming community, but with a significant self-employed and small business population. Recent development has tended to comprise barn conversions rather than new-build housing. Two small sites have been identified as providing space for the additional housing required by the current local plan (South Norfolk Council).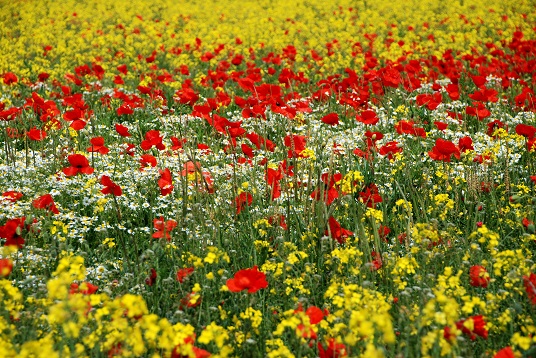 Rape field in spring

The last pub in the village closed in the early 1980s and social life today focuses around the village hall and social club, the church and the Baptist chapel. Neighbouring Bunwell has a general store, incorporating a post office, and butcher's shop.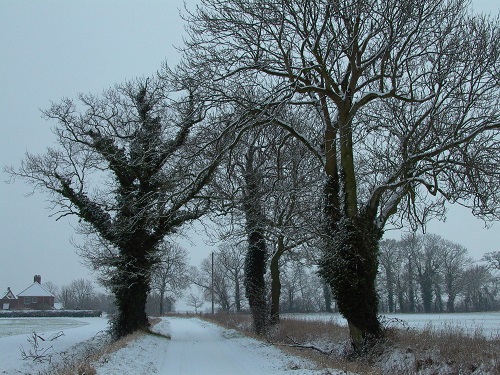 Hunts Green in the snow

For further information follow the links on the right.
Contact: crjubileehall@gmail.com